** Onsite programming is closed for the winter. Reserve your date for April 2023! **
There's no better way to connect both kids and adults with nature than by getting outside. We offer a guided nature walk and formal, seated program, all within the great outdoors. Programs are age appropriate. Children's nature walks are sensory based.
Formal programs educate, inspire, and empower audiences to do better for wildlife and the environment.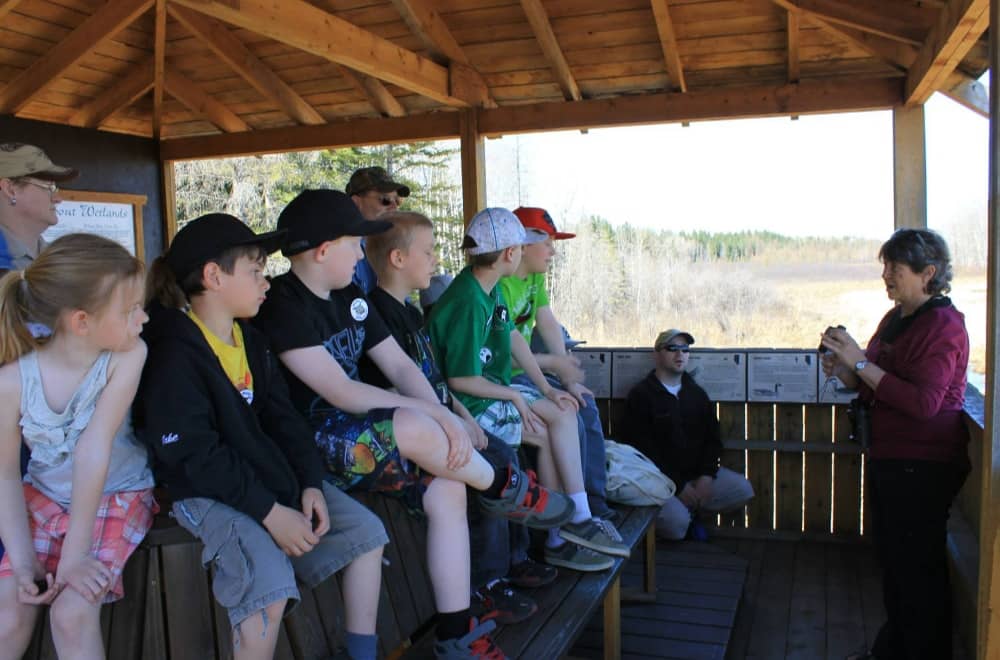 For more information and to reserve your day, please This email address is being protected from spambots. You need JavaScript enabled to view it..
Visit for the full program or as a follow-up to an in-class presentation. For school groups, summer camps, guiding & scouting troops, seniors' tours, and more!
For School Groups
For Other Children's Groups
For Adult Groups
For more information and to reserve your day, please This email address is being protected from spambots. You need JavaScript enabled to view it..